Name Recognition: Video
An unknown candidate, Frank Dobrovolny, needed name recognition in his district.
The problem: No one knew how to say his name to be able to tell others about him.
The answer: a short, amusing video using voiceover and cartoon work that would be easily shared.
Name Recognition: Candidate Meet and Greet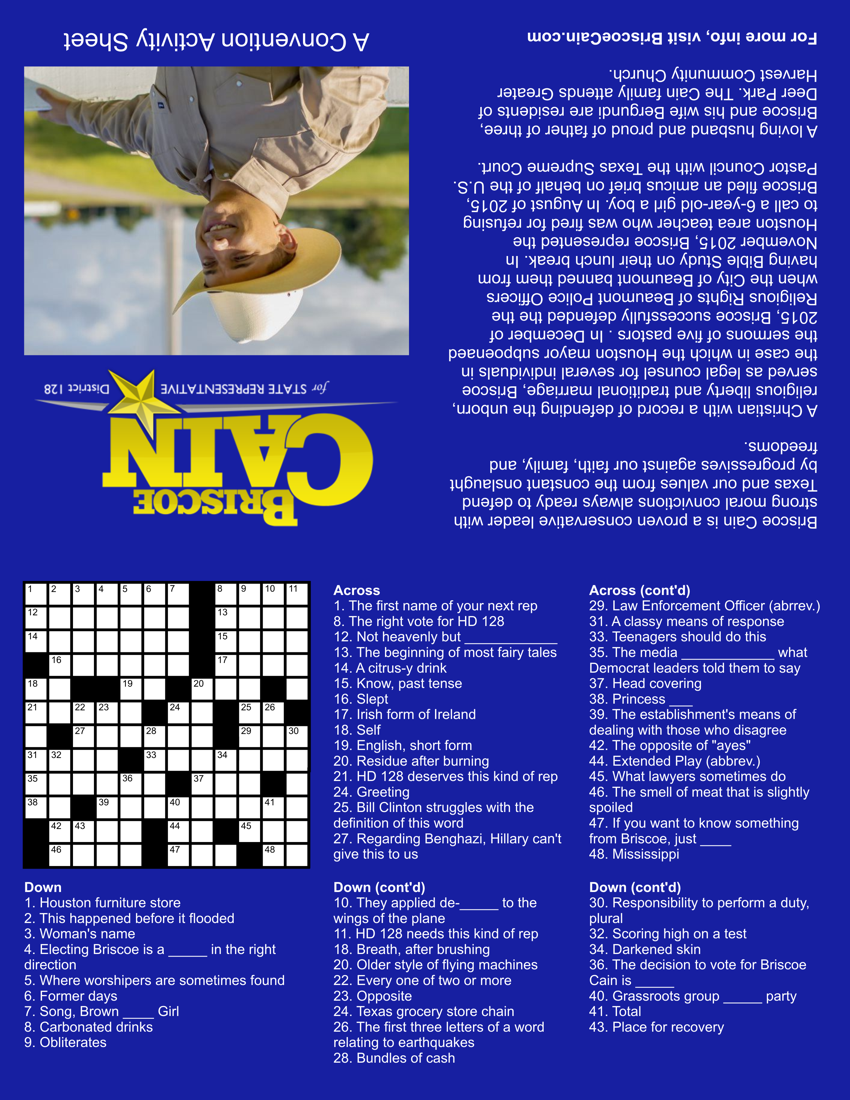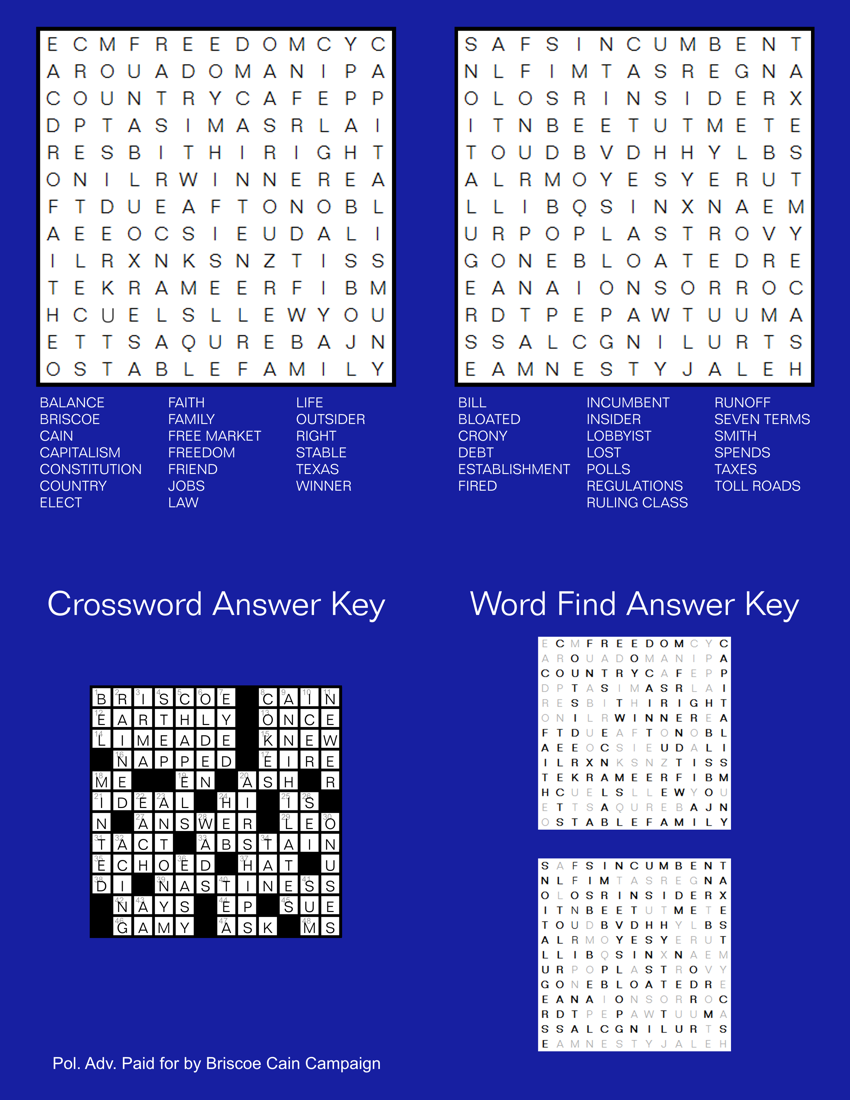 A candidate, Briscoe Cain, would be at a meet and greet and wanted to stand out from the crowd.
The problem: all candidate marketing materials get thrown away by the sitting audience.
The answer: give the audience something interactive while they sit there listening to speeches - a crossword puzzle and wordfinds, to promote the candidate.
Name Recognition: Signage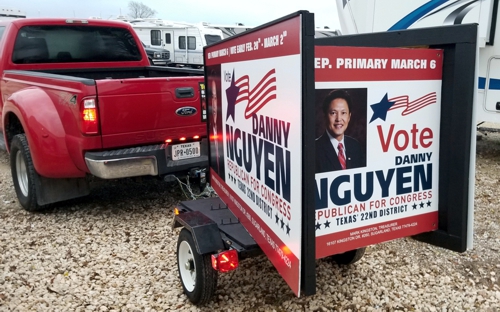 A candidate, Danny Nguyen, wanted to maximize his marketing time but had to drive all over his district.
The problem: driving time felt like a waste since he was talking to and being seen by no one.
The answer: a triangular trailer with 4' x 8' signage on each side and a 40" sign in the back.
Name Recognition: Signage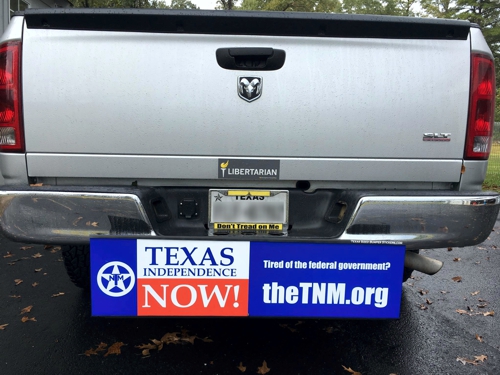 A Texas campaign for independence needed marketing help.
The problem: bumper stickers are impossible to see unless you're right behind the car sporting it.
The answer: a 42" metal tow hitch insert - a Texas Sized Bumper Sticker. Viewable from a quarter mile back.
Large-Format Printer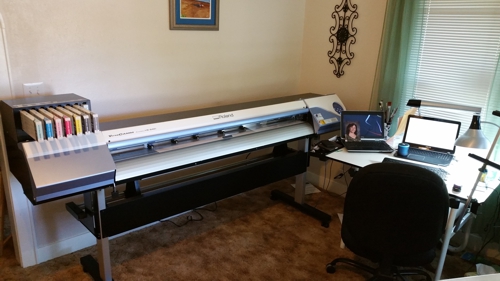 I own a large-format printer that can printer outdoor stickers, banners, and signage up to five feet in height and unlimited length. My rates are very competitive.
Custom Graphics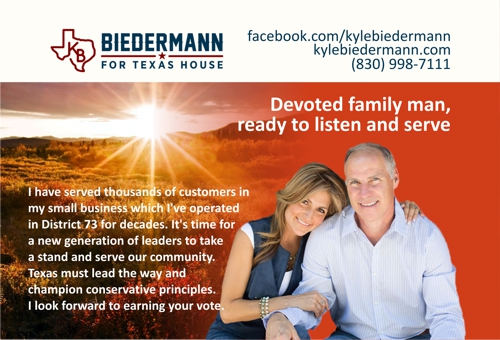 Graphics for a candidate's push card.
Social Media Memes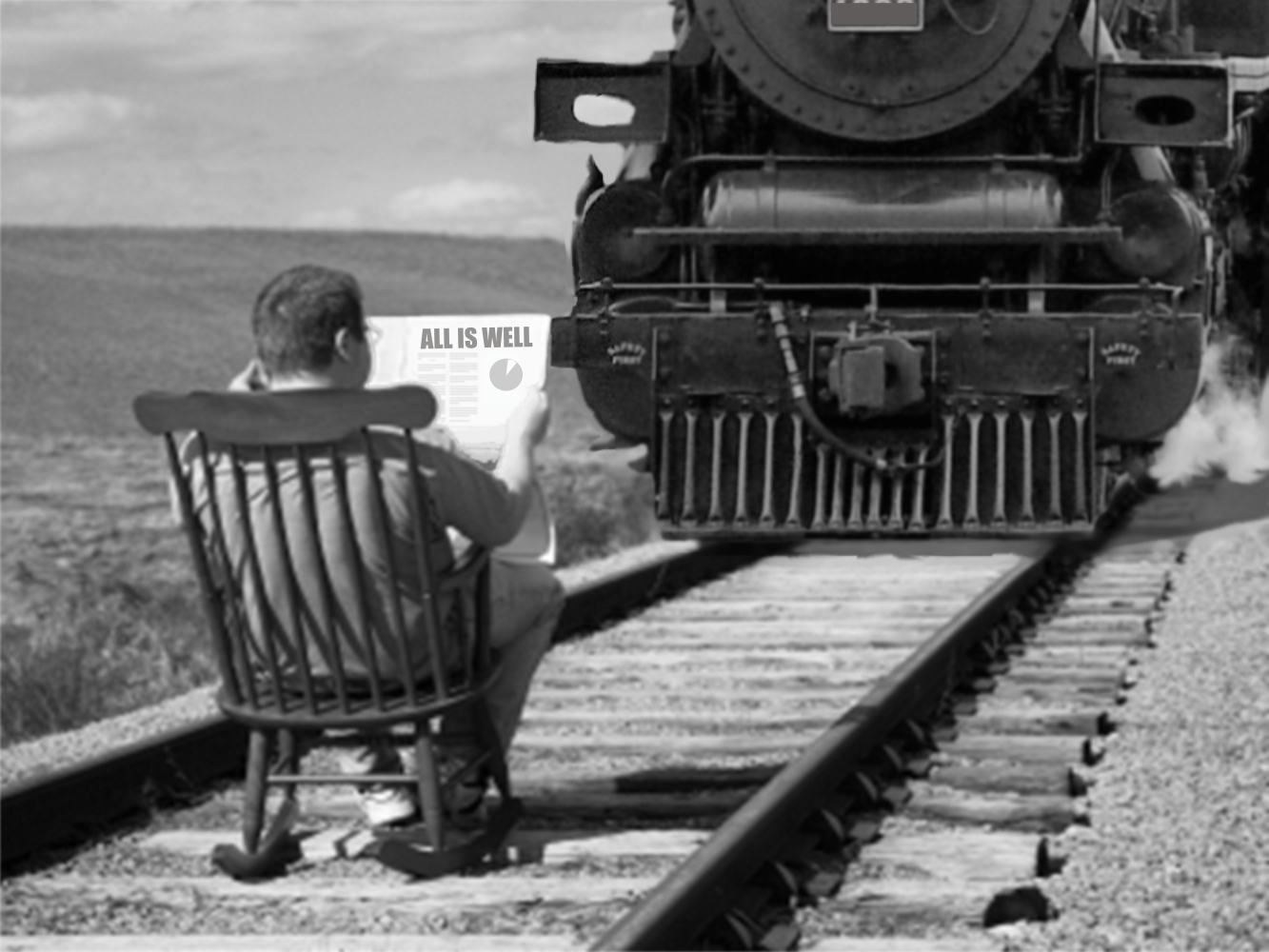 My photoshopping skills can convey a memorable message.
Social Media Memes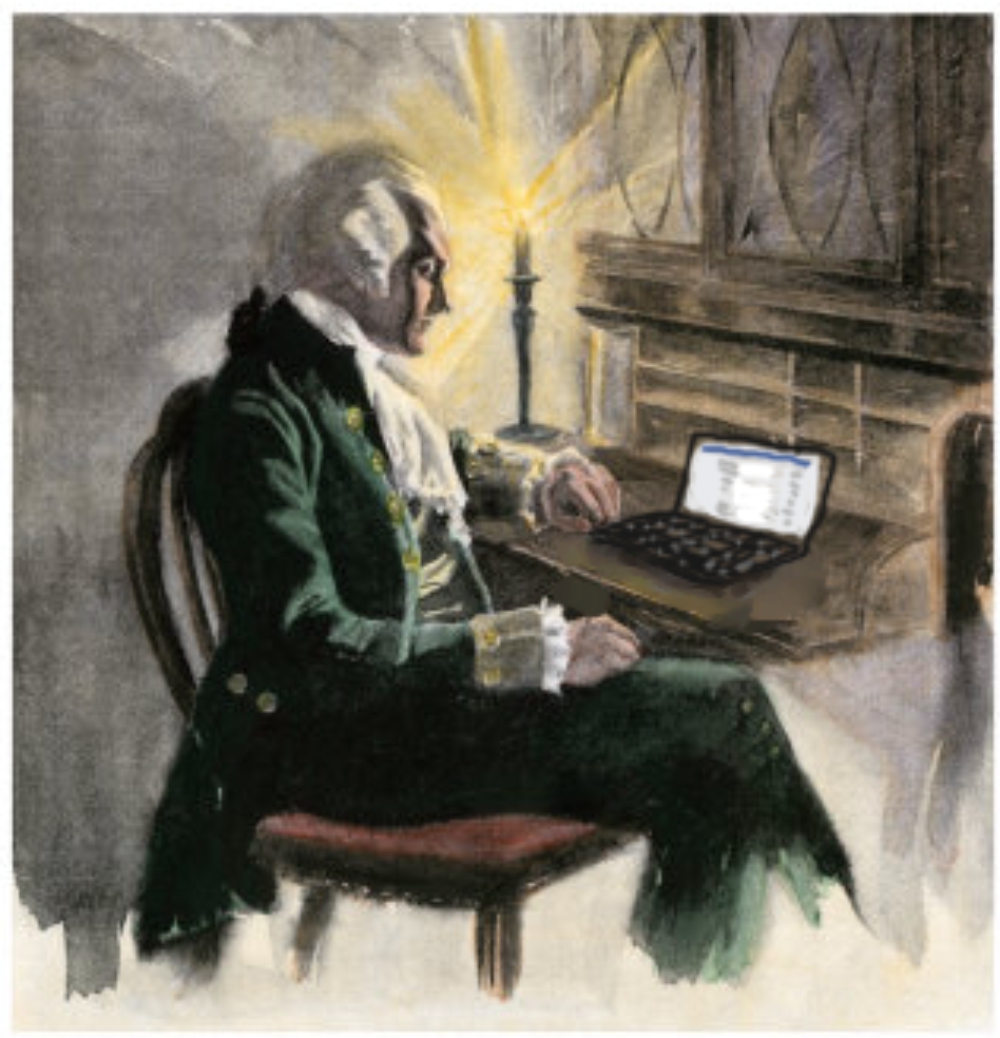 I'm able to use my fine art skills to create an interesting juxtaposition to make a point.
Fine Art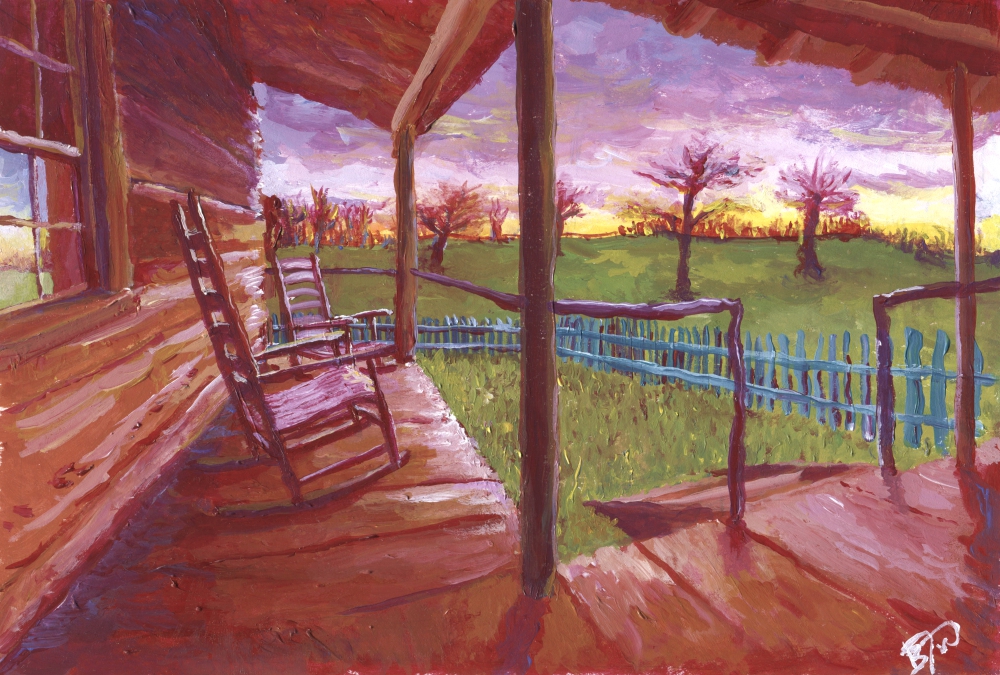 I can also paint, which can used on custom greeting cards or for digital purposes.
Wordsmithing and Copywrite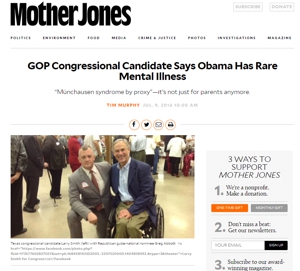 My press releases and other writing services have helped candidates get significant notice in local and national publications.
Presentation / Surrogacy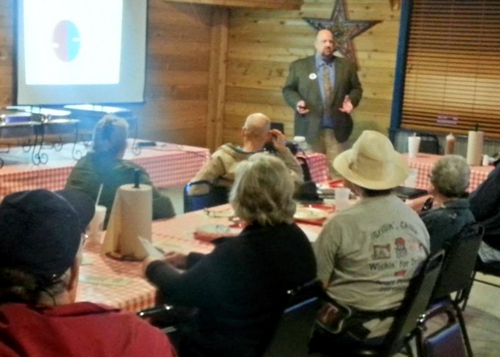 I've been invited to speak for nearly fifty groups and am sometimes used as a surrogate in a campaign for speaking, radio, and TV opportunities. I've spoken in front of an audience of thousands and have appeared on CBS Morning News.